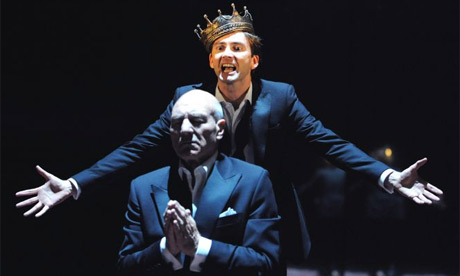 We're getting tired of the phrase "hunker down," but if you're looking for something to watch while, ummm "riding out the snow storm" this weekend while still getting your theatre fix, you can tune into PBS' "Shakespeare Uncovered" airing tonight, February 8.
This episode features David Tennant talking to various actors who have played the role of Hamlet. Tennant, who had play the role in 2008 at the RSC, speaks to other actors who've taken on the role including Judy Law, who most recently played the role on Broadway, Patrick Stewart (who played Claudius in the RSC/Tennant production), Simon Russell Beale, and Ben Whishaw.
Here's a sneak peek at tonight's episode:
Watch Hamlet with David Tennant on PBS. See more from Shakespeare Uncovered.
And if you need to check local listings for when the show will air in your area, visit: http://www.pbs.org/wnet/shakespeare-uncovered/